Hello and welcome to Niello Audi's Review Page! 
It's our belief that forming lasting friendships with drivers, their families, and their friends, is the best way to ensure we build a trust that lasts a lifetime. Our goal is for you to leave our lot with the absolute best-quality vehicle to suit your needs. For this reason we encourage our new, or returning friends to write about their experience at Niello Audi. This allows us to further emphasize the commitment we take to bringing the dealership experience out of the dark-ages and into the modern light of comfort, convenience, and compassion.
If you are searching for the best dealership in the Sacramento Area, look no further than Niello Audi. Ask yourself if you deserve the elevated, premium customer-service provided to everyone that walks through our doors. The answer has to be: Yes.
---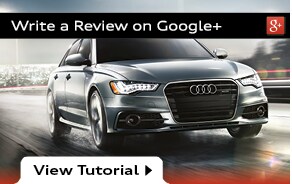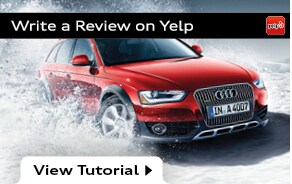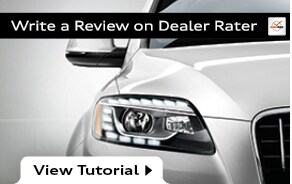 ---
At the end of the day, we want our customers to know that we recognize their valuable time. As a progressive dealership, we want to be the professional, knowledgeable force that makes your car buying experience a memorable one. Above all, we strive to provide the best customer service around. We look forward to hearing about your stories with Niello Audi.
Your Audi Dealership
When it comes to finding the service and the commitment that make your entire experience better - choose Niello Audi. When it comes to the satisfaction of sending in your vehicle knowing that it will receive the attention it deserves - choose Niello Audi. When it comes to finding a conveniently located dealership with professional staff that know what they're talking about - choose Niello Audi. When it comes to finding the best dealership to return to, vehicle after vehicle, and year after year - choose Niello Audi. Located at 2350 Auburn Blvd in Sacramento, California, we look forward to helping you with all your Audi needs.